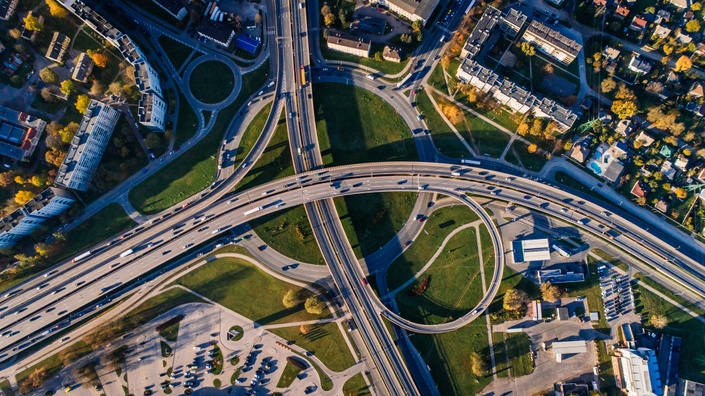 Top 3 Ways to Increase Traffic to Your Blog
Video tutorials to use the tools needed to increase traffic to your blog! Supplement to the EBOOK!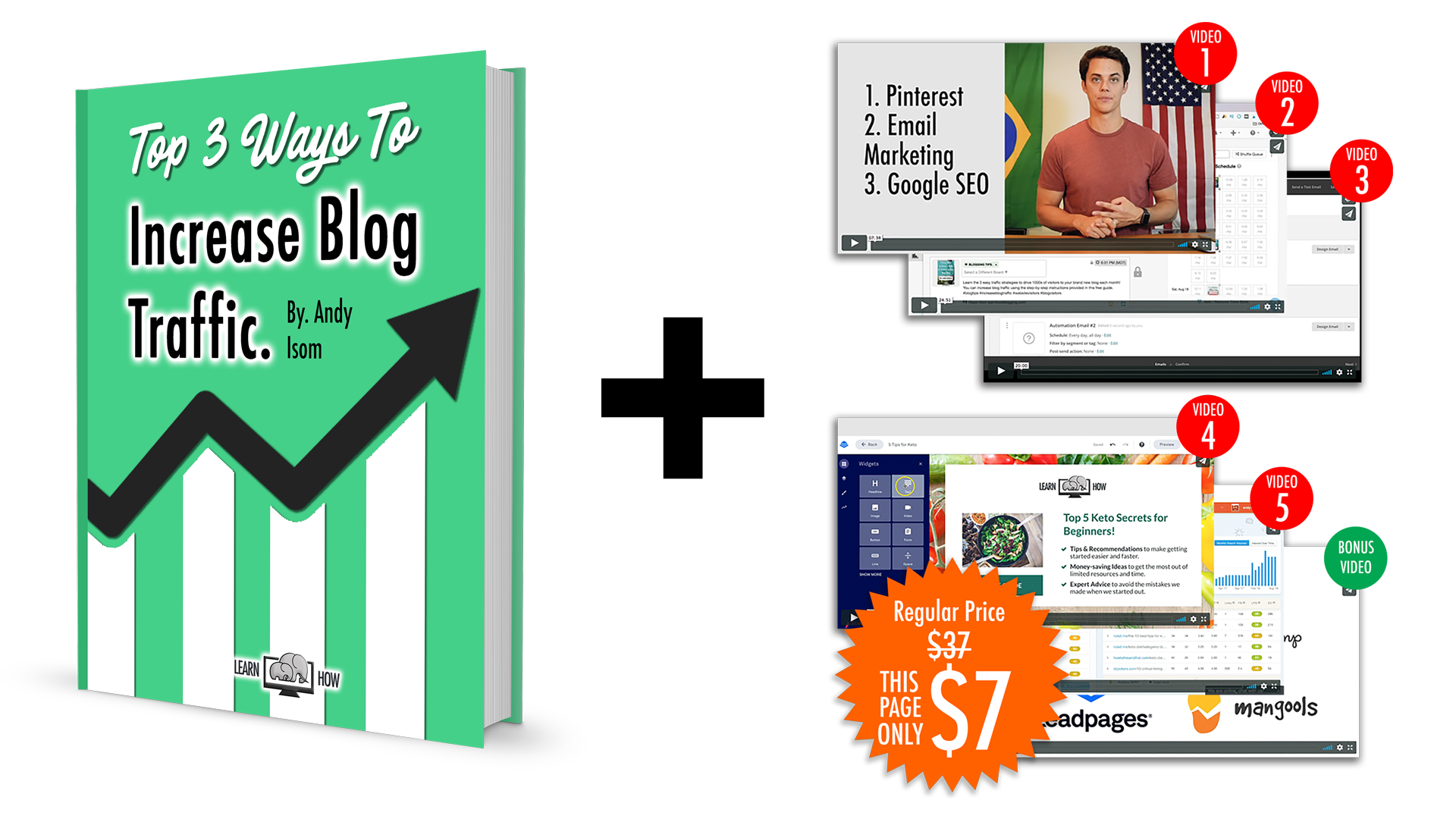 My free guide will tell you the top 3 ways to increase traffic to your blog. My video course will show you exactly how to to implement the strategies. Watch step-by-step videos explaining how I go about building brand new blogs into businesses in a matter of weeks! This course is the perfect supplement to the guide.
5 Jam-packed videos and a BONUS secret strategy video!
Learn how I use the tools to build my blogging business
Step-by-step tutorials to get you started
Strategies & Tactics for beginners and advanced bloggers
Your price: $7.00 fully guaranteed!
"Andy Isom's video course, Increase Traffic to Your Blog, is full of valuable content... Whether you want to increase traffic to make money, or just want to be found, Andy's content lays out how to increase your blog traffic in a way that will be helpful for both beginning and experienced bloggers. He recommends the best tools for the biggest return on investment. I highly recommend this course!"
- Susan Kaup (Course User)
Your Instructor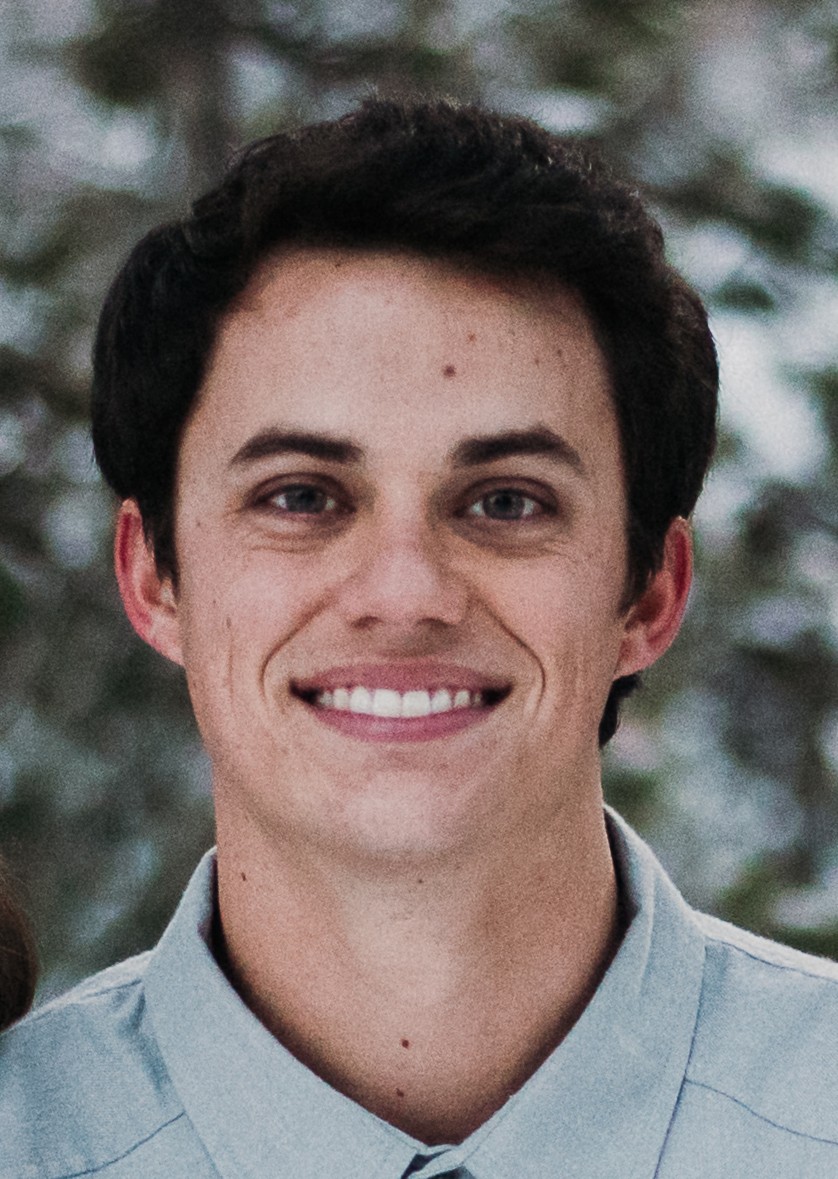 Founder of learnhowgroup.com and the Learn How YouTube channel with over 10,000 subscribers and 1 million views. Learn How is a digital content business designed to help you build & design a premium blogging brand.
Andy has helped people build and grow successful businesses using principles and strategies taught on his website and in his courses.
Course Curriculum
Lesson #1
Available in days
days after you enroll
Lesson #2
Available in days
days after you enroll
Lesson #3
Available in days
days after you enroll
Frequently Asked Questions
When does the course start and finish?
The course starts now and never ends! It is a completely self-paced online course - you decide when you start and when you finish.
How long do I have access to the course?
How does lifetime access sound? After enrolling, you have unlimited access to this course for as long as you like - across any and all devices you own.
What if I am unhappy with the course?
We would never want you to be unhappy! If you are unsatisfied with your purchase, contact us in the first 30 days and we will give you a full refund.
You didn't realize it would be this difficult when you started…
The other bloggers you follow make it look so easy.
You've seen their income reports and wondered what makes them so special compared to you? Your writing is just as good as theirs is! Why do they get to reap the rewards?!
You've struggled up to this point to gain any traction with your blog.
I've got a quick question for you…
How bad do you want to quit your job?
If you don't have a job, how bad do you want your blog to succeed? To generate an income for you?
It's not about the money… It was never really about the money.
It's about the freedom.
You see, your current job doesn't give you freedom. You're trapped from 9 AM to 5 PM (or whatever your schedule is) doing something you probably don't love doing.
It's not fulfilling. It's not satisfying. It's not fun.
What you really want is to be able to do what you want, when you want, where you want. That's the real reason you hope your blog can start making some real money. You don't need a Ferarri. You just want to pay the bills and have extra money to have fun on your own time!
So…why hasn't it happened for you yet?
Be honest…
This isn't the first "FREE GUIDE" that you've downloaded. You've downloaded countless guides, purchased courses, and the results are the same.
When is it your turn?
In the Traffic Guide Video Lesson series that I've created, you'll learn exactly how to use the tools and software that I use to send 1,000s of visitors to brand new blogs in a matter of weeks.
My name is Andy. A couple years ago I was just like you…
I downloaded every single free guide, E-Book, course, video that I could find to try and figure out why all these people were making a living blogging when I could barely get 10 people to read a post.
I remember the early days of my first blog called I Wanna Make A Song.
I wrote articles to help people learn how to make music. It was great and all but... I was getting ZERO traffic to my blog.
It was during this time that I learned something very important about blogging…
You can't build a house without tools.
I had no tools. I was trying to ride the free train to success! I even started my first blog on the Blogger platform because I was so cheap.
I didn't have the blogging tools I needed to actually increase traffic and turn my blog into a business!
I ended up shutting down that blog and focused on something I was really passionate about: helping people learn how to use technology to improve their lifestyle.
I tried sooooo many different programs, tools, software, apps, plugins. You name it I've probably used it! Each time I thought this is it! This is it! This is what's going to make it for me!
Not so fast Andy…
It took a long time to actually figure what worked and what didn't work. What tools were overpriced and which ones were actually worth the investment. I spent a lot of time and a lot of money trying and testing different tools until I finally learned what worked.
I had finally found a sustainable way to increase traffic to my new blog.
For years I had read and heard other famous bloggers tell me to improve my content, use this theme, have a strategy, but I never knew what tools were right for me as a new blogger!
It's not your fault that no one is coming to your blog.
You didn't understand how to really do keyword research, or get the most out of your Pinterest account, or build an email list.
Once I learned how to do all these things my traffic began to take off! And yours will too.
That's why I created this Traffic Guide Video Course. To help you quickly and easily learn how to use the technology I used to increase traffic to a brand new blog in a matter of weeks!
I wanted to share with you what I've learned and give it to you in an affordable and digestible format.
This course will save you hours a day doing the mundane tasks to try and increase blog traffic (which mostly don't work). It will also save you months and months of waiting for the traffic to arrive to your blog!
Just look at some of my data on this page! The results are there.
The craziest part about all this is that I'm not going to sell it to you for $997 like most people will.
I'm not even going to sell it to you for $397…
Heck I'm not even going to sell it to you for $97…
And it's worth the $297 price tag you'll find on other courses!
On this page only the course is yours for life for only $7. That's right. All future updates, additions, changes, all for $7.
Oh and it's 100% guaranteed.
If you watch the full course and don't learn something valuable, or even better, if you implement what I actually teach you step-by-step in the course and you don't see results I'll give you a full refund.
It's that simple. I'm that confident it works!
Stop hoping that someday people are going to find your blog and you'll catch your big break.
Go out and make it happen! Be confident and get to work!
Remember this course is only available on this page for $7. You will never see this price again.
To be honest if you don't want the course that's fine. You can continue to write and hope that people magically start flooding your site. I don't mean that to be rude but I think deep down you know it's true…
You'll go back to the internet looking for another free guide in hopes that it has all of the answers.
In the meantime, myself and those invested in growing their blog will be busy implementing new strategies that work and I'm showing them exactly how to do it with step-by-step video tutorials.
$7 right now. See you soon.